Adidas and Geek+ Inaugurate a New State-of-the-Art Automated Distribution Center
2023-09-26 14:02:19 KST language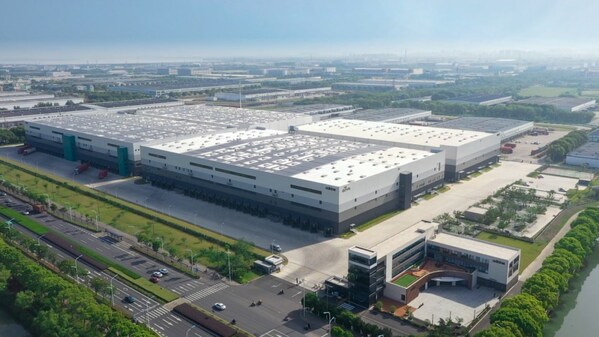 Geek+ the global leader in mobile robots for logistics and Adidas the leading global sportswear brand join forces to proudly announce the grand opening of their state-of-the-art automated distribution center in Suzhou China marking a remarkable achievement in their strategic partnership.

This fully automated warehousing and distribution center covering an area of 139000 square meters sets a new industry standard with its high degree of speed and flexibility in warehousing logistics. It can process more than one million pieces per day with the capacity to hold ten million pieces of apparel and footwear in its facilities.

Geek+s logistics robot solution addressed various challenges faced in Adidas logistics and warehousing operations. This included customizations for item location detection significantly enhancing operational safety and aligning perfectly with human-machine collaboration needs. The solution also optimized robot handling efficiency through intelligent scheduling logic elevating overall efficiency and improving the work experience for logistics center employees thereby increasing worker retention.

Harm Ohlmeyer Global Chief Financial Officer of Adidas said With the establishment of this center Adidas aims to ramp up supply chain responsiveness boost operational efficiency and elevate the consumer experience. We envision these logistics advancements to provide valuable insights for Adidas global expansion.

Yong Zheng Founder and CEO of Geek+ said As a pioneer in smart logistics Geek+ is delighted to support Adidas in advancing warehouse logistics flexibility ultimately enhancing the consumer experience. Adidas and Geek+ have a longstanding and robust collaborative foundation and this inauguration marks a significant milestone in the partnership between the two and stands as a crucial innovation within the industry.