TCL introduces the RP320 Series Refrigerator with Fresh Converter Technology in UK
New TCL RP320 Series refrigerator with Fresh Converter technology available at Marks Electrical and Hughes in the United Kingdom
2023-09-26 14:12:03 KST language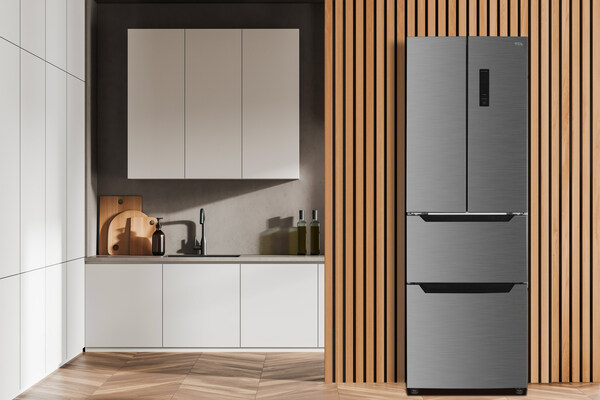 TCL a leading consumer electronics brand and the worlds top two TV brand introduces its latest addition for smarter living – the TCL RP320 Series Refrigerator to UK consumers. The new series transcends conventional refrigeration to address the importance of preserving the vitality of food. As lifestyles choices evolve and concern for health and nutrition grows stronger TCL recognizes that refrigeration is not just about storage space; rather its about maintaining freshness to prolong the shelf life of food items.

Preserve and control food freshness

TCL introduces the RP320 Series refrigerators with Fresh Converter technology to provide users with the flexibility to store groceries at an optimal temperature. Say goodbye to the frustration of wasted produce and maximize freshness like never before. Equipped with a Multi Air Flow cooling system ensures that cold air is distributed evenly across multiple levels expediting the return to optimal temperature. The ergonomic design of the Freezer drawers not only offers direct access and better visibility of frozen items but also minimizes cold air loss when accessing the freezer potentially saving up to 30% compared to conventional freezer door designs. Adjustments are made easy with the Touch Digital Display located on the front panel providing direct access to optional functions without the need to open the fridge door. Users can easily adjust temperatures for each compartment or activate alarms as needed.

With Total No Frost the new TCL refrigerators deliver consistent temperatures for optimal conservation and energy efficiency eliminating the hassle of defrosting the freezer. The Digital Inverter Compressor enhances efficiency with fewer successive restarts resulting in a quieter longer lasting and more economic refrigerator that uses less energy than a conventional inverter motor. For fast chilling Power Freeze temporarily lowers the freezer temperature to -24°C ideal for restoring core temperatures after restocking the fridge or freezing of fresh items to maintain their taste and quality. Furthermore LED lighting technology illuminates all compartments with a cold light to minimize electricity consumption.

The new TCL RP320 series is now available for £649 in colours Black and Black Inox at Marks Electrical and Hughes from September.